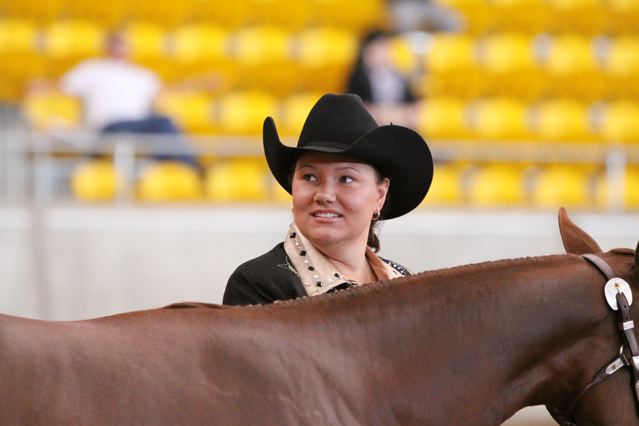 About Me!
Taking photo's is not just a job to me, Its my PASSION!

The photography bug started at the early age of 13. My dad was a photographer and all I wanted to do was get my hands on his SLR camera and take photo's just like he did.
I bought my first SLR camera at 15 and have never looked back.
I studied Photography at school and also completed a creative photography course at tafe.
At the ripe young age of 5 I think the love for horses started, it was probably earlier but I cant remember. My Parents blame my aunty and uncle as my cousins had horses and I wanted to be just like them. I use to go to there house for holidays and my best friend was "Cookie Monster" a 13hh palamino pony. I think I rode him non stop for 2 weeks. I'm sure he was glad to see me go home.
The first horse I ever owned was a 13.2hh bay riding pony called "Mia". I was 13 years old and I received her as a gift off mum and dad for my birthday. The next horse was a bay 1st cross quarter horse called Razza. Then came Dale, a bay thoughabred gelding. We competed in hacking and dressage competitions and had a ball doing so. When I started year 12, mum and dad wanted me to sell my horse and concentrate on my HSC.
In the year 2001, I was introduced to the Appaloosa. My sister in law asked me to come along to a show that she was attending in Canberra and take some photo's for her. As I was shooting away I spotted the most magnificent horse. A massive Bay Gelding that had muscles on muscles and the most georgous head I had ever seen. His show name was " I'm A Classic Dream" or as most people knew him as "ACE". When the show was over and we had gone home I couldn't get that horse out of my head. The next thing I knew was I was the owner of that magnificent horse and that's where the name of my business came from. A name that people wouldn't forget, just like the horse.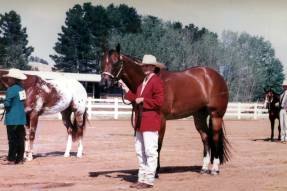 "I'm A Classic Dream" aka Ace and Sharon Coldwell

I have been the official photographer for the NPHA in 2001, 2002 and 2003, 2008, 2009 and I will be covering the event in 2010 . Quarter Horse Nationals 2003, Q8 and Q9. NSW Paint Horse State show 2003. I have also been the official photographer for the appaloosa nationals in 2007and 2008 and Helped Tania Hobbs cover the 2010 Appaloosa Championships.I also covered the NSW appaloosa state show 2008. I was also the official photographer for Sydney Quarter Horse Association and The Sydney Appaloosa Association from 2001 and i still am in 2010. This year i was also lucky enough to cover the GV Summer Sizzler 2010 Celebration show. I was lucky enough to cross the tasman this year to cover the 2010 Tasmanian Appaloosa State Championships. During this time many of my photographs were used in magazines such as The Australian Quarter horse & western breeds year book, The Quarter Horse, Paint Horse and Appaloosa breeds magazine's. I have also had the honour of gracing magazine covers such as The Appaloosa Journal, The Performance Horse magazine and Horse Deals.
I am an official photographer for The Performance Horse Magazine and also Horsedeals Gallery.
Another passion of mine is taking Wedding photos and Portraits. There's nothing like the great outdoors to provide us with the best backdrops and lighting situations.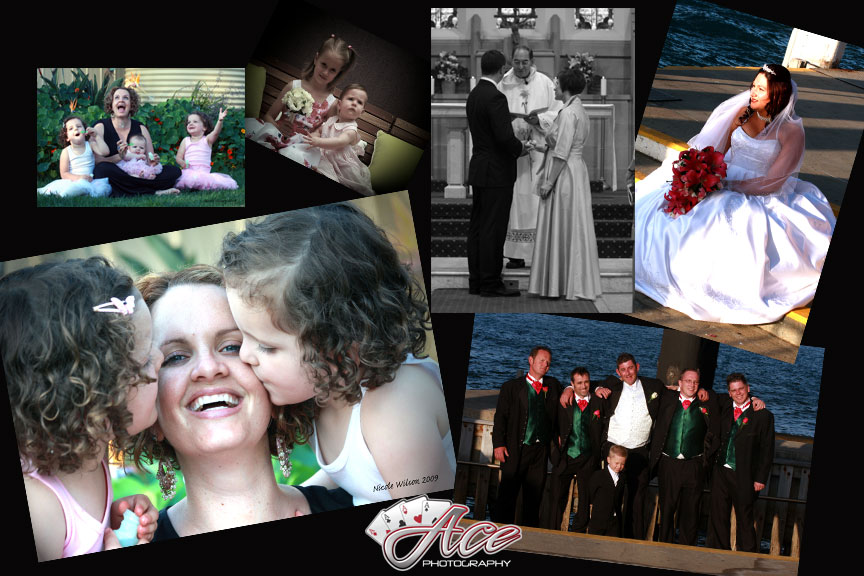 © All Images on this website are copyright protected.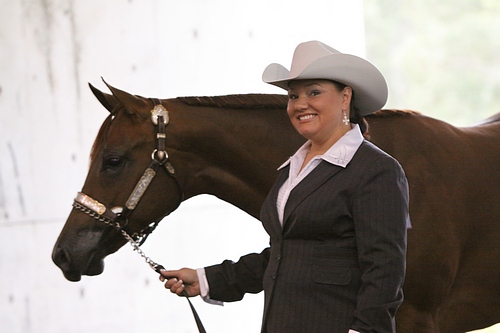 Nicole with "Self Obsessed" NPHA 2011
Photo by: Tania Hobbs